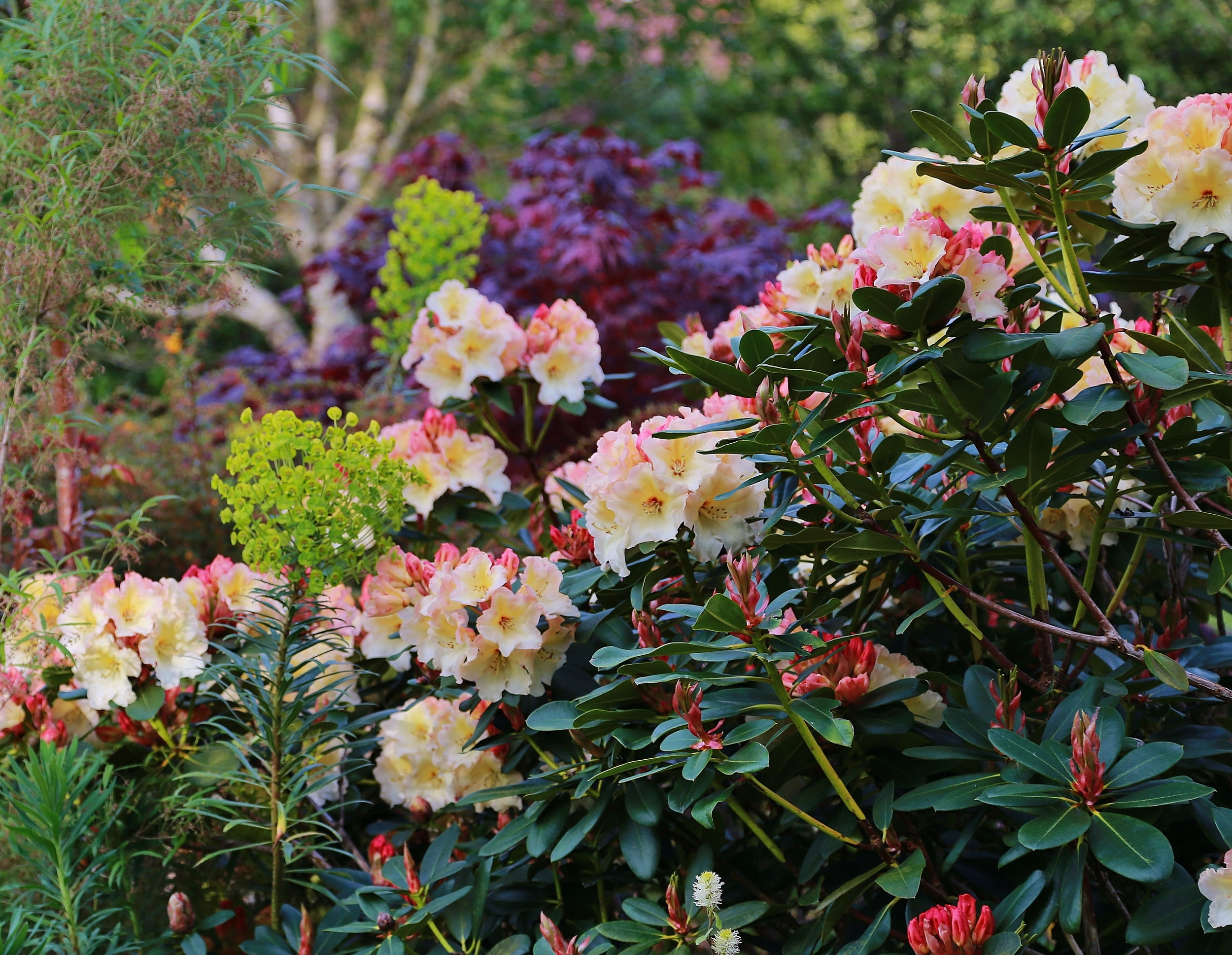 home
All about Rhododendrons, Azaleas and Camellias from the heart of England. Will Murch from Osberton Nurseries offers advice and tips on how to grow Rhododendrons, Azaleas and Camellias. Find a stockist and read Will's Blog.
Find inspiration for your garden in our gallery of images from our nursery and established gardens. Choose by colour, type or height or look for Will's recommendations.
We try to cover all the questions you might want to ask about Rhododendrons, Camellias and Azaleas in your garden in Will's Blog. If there is something we have missed then Will Murch, the nursery owner and plant expert is ready to answer your most pressing questions.
Our Rhododendrons, Azaleas and Camellias are available from a wide range of garden centres right across the country so there will be one not far from you.
If you wish to purchase a Rhododendron, Azalea or Camellia or simply browse our plants, then please complete our contact form and we will send you details of the closest Garden Centres that stock our plants.
If you have a particular variety in mind, again let us know the one you are looking for and we can do even better, we can let you know the nearest centre to yourselves that has one that has been freshly delivered.
Do let us know which centres you have visited and any comments with regards to our plants - look out for our logo for correct identification.
Osberton Nurseries is registered in the UK. Registered office West Buildings, Osberton Grange, Worksop, Nottinghamshire, S81 0UF Company registration number 07128413 VAT registration number 890 764 583
Telephone 01909 485 621 Fax 01909 484 285 Email will@osberton.co.uk
All content id copyright of Will Murch, Osberton Nurseries